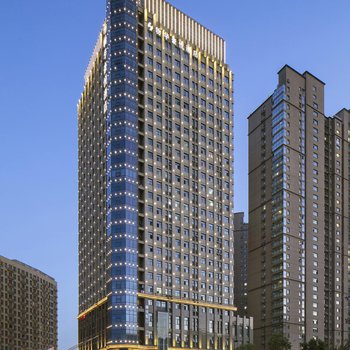 The Wuhua Haoyue Hotel was recently opened in 2019, making it a fantastic choice for those staying in Zhengzhou.
With Nanyangzhai Railway Station just 5km away and Xinzheng International Airport only 41km away, transportation is very convenient. The closest major public transportation, Haitansi Metro Station, is only 3km away. The nearby area boasts an abundance of attractions including Shanshui Hot Spring, Zhengzhou Water Paradise and Henan Judicial Police Vocational College.
At the end of a busy day, travelers can unwind and relax in the hotel or go out and enjoy the city. This Zhengzhou hotel offers parking on site.
Germaphobes can rest easy - the level of cleanliness is highly rated at this hotel. For guests traveling on business, this hotel is consistently one of the most popular choices.